📚 Hot book summer
Looking for reading inspiration for the summer? I got you covered.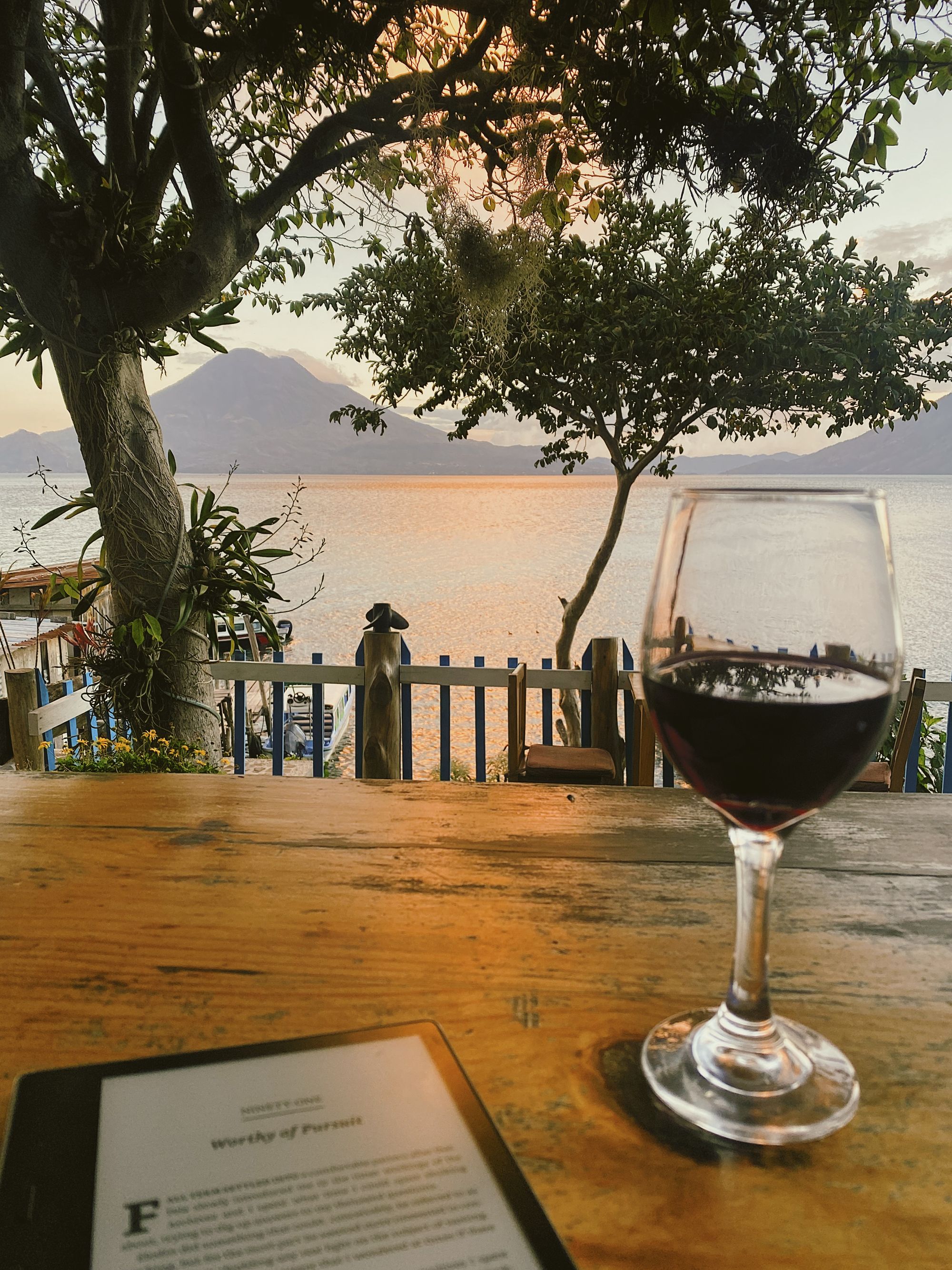 If you talked to me for more than five minutes, I probably recommended a book to you. Sorry. It's honestly a compulsion at this point. As you speak, my brain has been wired to go through every book I've read and tailor-make a match for you. I'm nothing more than a library on legs.
Today is Swedish midsummer, and since I'm home with what is likely covid week two, I'm gonna entertain myself the best way I know how: telling other people what to read. Sorted by categories that may or may not make any sense whatsoever. Enjoy!
---
Bring the tissues.
Hear me out: nothing feels better than a good cry. Ok, I can maybe think of a few things, but more to the point, we should not avoid sad stories because we're uncomfortable with the emotion.
I read this so long ago that the story is nothing but a hazy memory. But I vividly remember how it made me feel. Anger and utter sadness of how some women are fundamentally repressed in the world, with little to no chances of getting out. With the latest developments in Afghanistan, this should be mandatory reading for everyone.
A Swedish writer, but I ended up downloading it in English since I had a hunch my partner might like it. I did not love the writing, and it was on the obvious side (it could be the translation, though), but Ove got right under my skin. Old, lonely people are my weak spot. But don't worry, there are some hopeful notes in here too.
Warning: This is not for amateurs but for true sadness connoisseurs. Prepare to be depressed for a while after. It might be a good idea to plan something uplifting afterward, really. I read it years ago and still can't stop thinking about it. Gut-wrenching. But beautifully written.
---
In a galaxy far, far away.
Space is fun! I would never go there voluntarily because I'm pretty comfortable on this planet with its fancy things like breathable air, trees, and water. But that doesn't stop me from enjoying sci-fi adventures.
Let's start with a light one. This is the latest novel from Andy Wier, who wrote The Martian (another good vacation read), and it delivers. Our main character wakes up alone, in a spaceship, trying to figure out what he's doing and how he got there. It's fun!
Originally published in Chinese, it's a refreshing flavor after too many American stories. Sometimes poetic, sometimes a bit clunky, and not always the most well-written characters, but the plot will shake you up. The first book is alright, but the second and third are when shit is truly going down.
I feel there should be an existential support system for everyone who finished the series (still recovering, to be honest).
I kept hearing about Murderbot, yet it took me years to pick it up. Now I can't stop gushing about it. The series currently consists of five novellas and one full-length novel (favorite!). It's entertainment at its finest. Possibly because I find the self-aware robot who simply wants to be left alone and watch serials the most relatable character in any sci-fi, which according to my partner, "says a lot about me."
Accurate. But really, just read it.
---
Fantasy-esque.
I've been in a sci-fi mode lately and thus have not been reading as much fantasy as I usually do (but looking forward to digging into Brandon Sanderson's work). I got a few tips, though!
I guess this is more Greek mythology, but close enough. Thoroughly enjoyed this retelling of a character from the Odyssey. I love Madeline Miller's writing, and while I liked The Heel of Achilles, this story hits closer to home.
Another book I can't believe it took me this long to read. I completely absorbed both books in quick succession, and now I'm joining the large group of sad fans who have to wait until Patrick Rothfuss finishes the third and final installment. If you like fantasy and have not read this one, just trust me and get on with it.
(My current obsession level: Watching the author's Twitch streams on Fridays in the hope of any mention of Doors of Stone. Send help.)
Forever a fan of Neil Gaiman. I saw the play based on this novel in London, which rekindled my love for it. See the show if you get the chance (currently touring in England), and if not, at least you got the book.
---
Characters that stay with you.
The plot usually takes the backseat in my criteria of a great book. Language ranks higher, and characters well-crafted enough to feel real top the list. These books nail it.
For some reason, I thought this was some cheesy chick-lit. I was wrong. So glad I gave it a chance because this is some of the best character portrayals I've read when it comes to female friendships. Especially that strange power dynamic you sometimes have between girls, fragile yet deadly in its seriousness.
It's a classic for a reason; no further explanation is needed. Scenes from this book still haunt me years after I read it.
William Stoner feels so real. I miss him like an old friend. Again, a sad book, but beautiful. If fast-paced plots are your thing, this is not for you, though.
I don't read a lot of biographies, but after I got to enjoy my fellow writer's reading of a chapter about shitting (definitely a highlight of my Arvon retreat), I had to pick it up. I was not disappointed. Trevor Noah weaves personal stories that often made me giggle with the context of the post-apartheid South Africa he grew up in, and the result is perfection.
---
Hope that provided some inspiration, and if you want to hit me with a recommendation, I'm always listening.
Sanna says Newsletter
Join the newsletter to receive the latest updates in your inbox.
Comments