Hiking Acatenango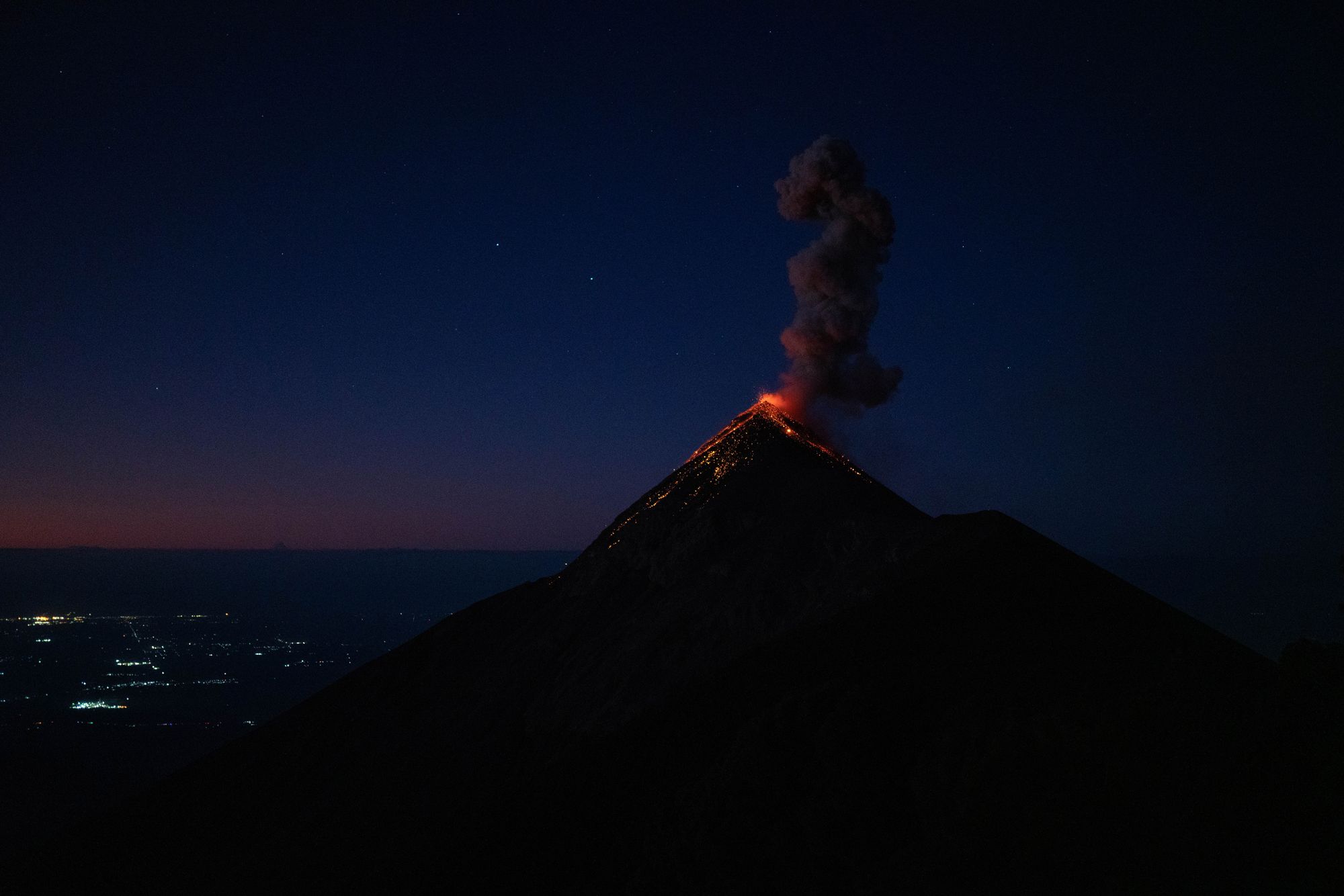 I am not saying I'm writing this post only to share my volcano pictures, but I will admit it is a contributing factor. If you had spent all that effort dragging your massive camera on top of a volcano and standing in close to freezing temperatures to take pictures of another volcano, you would do the same.
Anyway, here we go.
---
I arrived in Antigua without much of a plan. I had booked the ticket more of a desire to get out of Mexico than to explore Guatemala, and the only thing on my schedule was to meet up with friends and a solo yoga retreat at Lake Atitlan. But when you find yourself in a new country, it's hard not to pick up what other travelers are talking about. Here, the adventure on everyone's mind is hiking the volcano Acatenango for a first-class seat to watch the late-night show of Fuego.
Fuego is not just any volcano. It's one of the most active volcanos in Central America, and you are close to guaranteed seeing it erupting all through the night, assuming the weather allows.  The consensus seems to be that the hike is brutal but worth it, so after days of deliberation, some friends and I booked a private tour with V-Hiking.
Now, during my layover in Lisbon in December I had repacked my suitcase and it was fully adapted to tropical weather, with two sweaters and a rainjacket to get me through the most freezing days I could picture at the time. I heard it would be cold on the mountain, but the weather report did not look too alarming and I assumed my layers would be sufficient as long as I borrowed a warm hat and gloves.
That was what we call a faulty assumption. More on that later.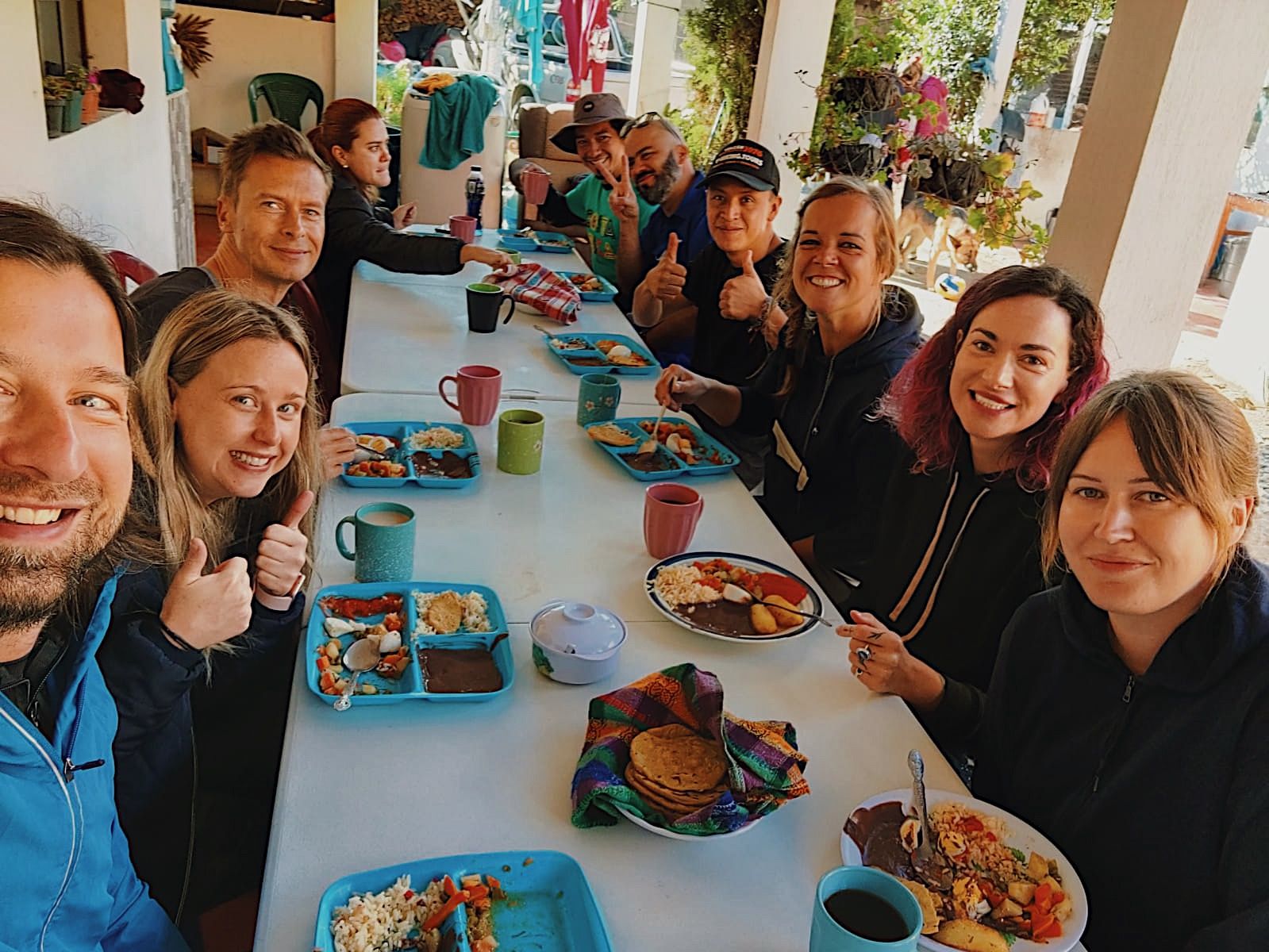 I don't have many pictures from the hike, mostly because I was busy not dying. It was described as a difficult trail, and that I was mentally prepared for. But I was not prepared for the drudgery of this particular route. It was steep uphill, non-stop, step after step. No views, nothing to watch out for, just the physical and mental effort of putting one foot in front of the other. My only workout activity since having Covid in January had been yoga, which is not exactly heavy cardio.
Yeah, it was tough.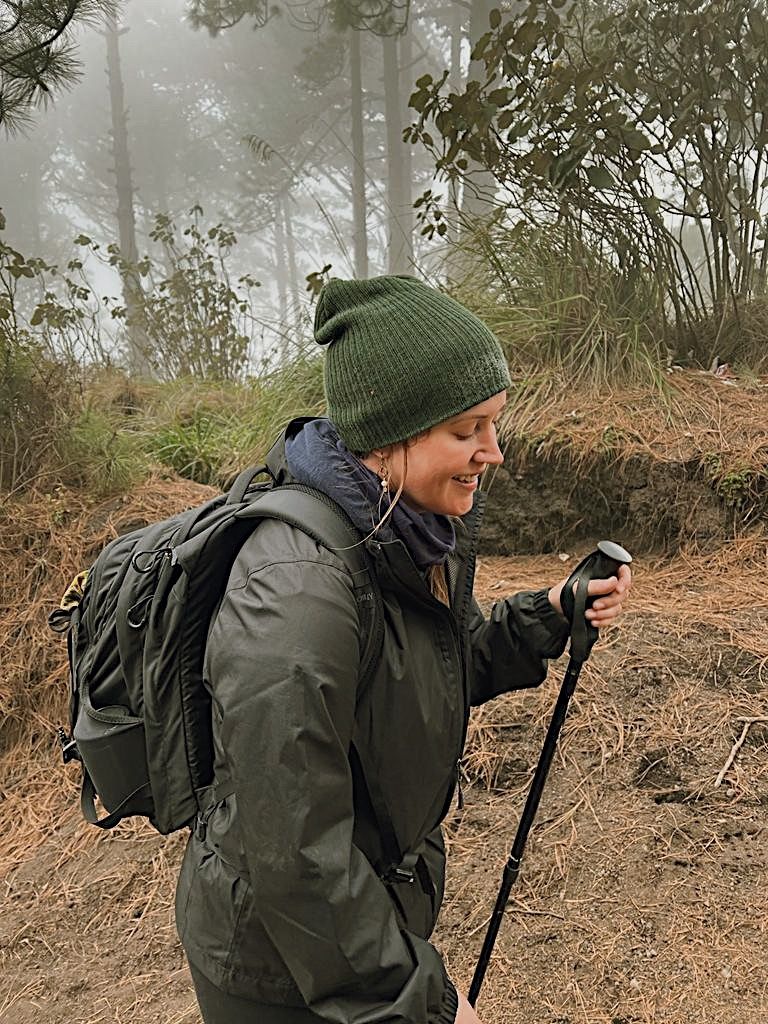 We reached basecamp after almost five hours and had made 7.1 km and 1139 elevation gain. Not too bad. We got served red wine and made ourselves comfortable (me more than most, as I somehow tricked them all into hanging out around my tent, allowing me to be wrapped in a sleeping bag) in our wait for Fuego to show itself.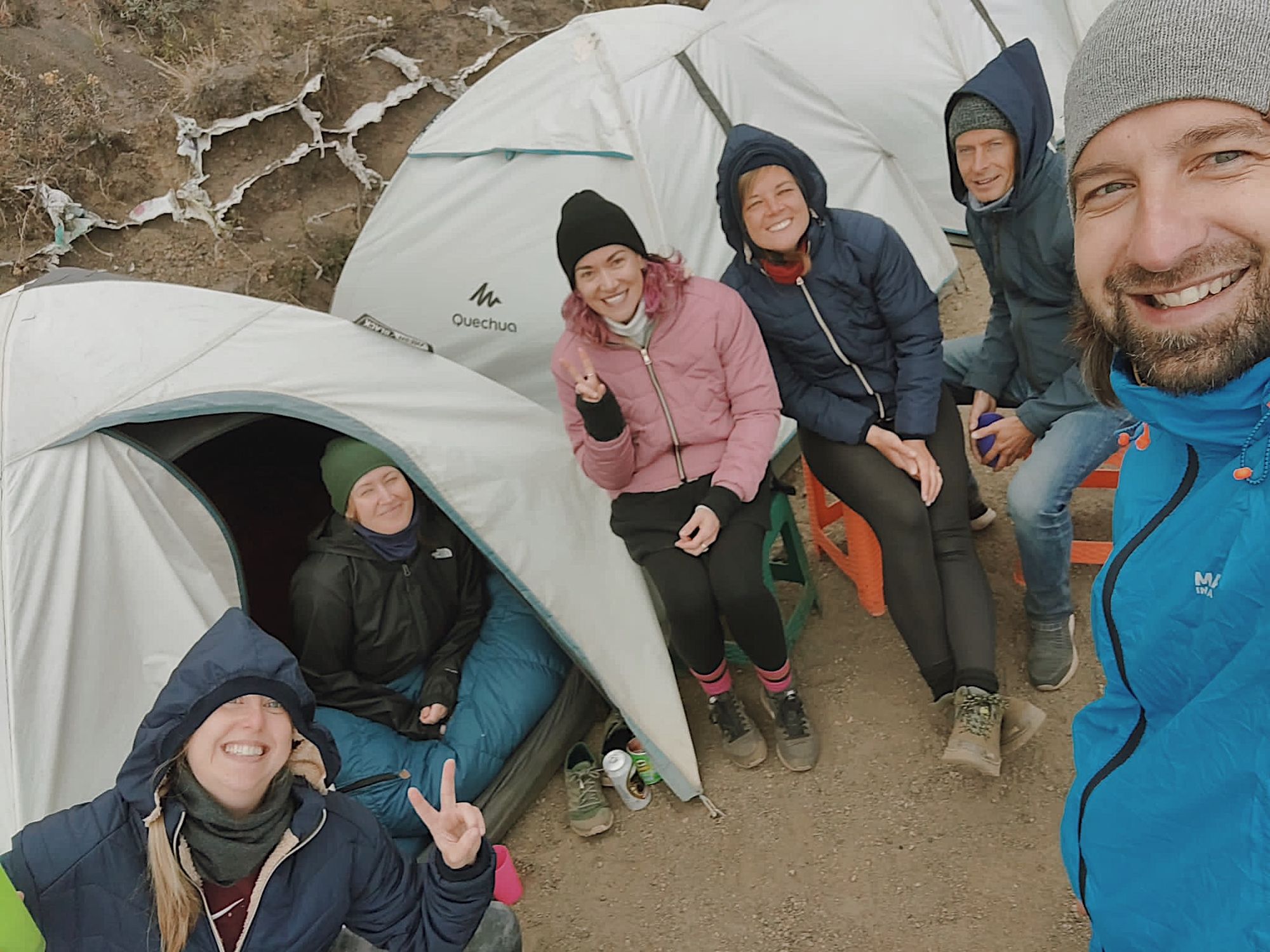 We were worried up there for a while and may have made a pact to take a jeep up another day if the clouds did not clear this night. But as dusk drew closer, the clouds moved on, and the whole camp was cheering.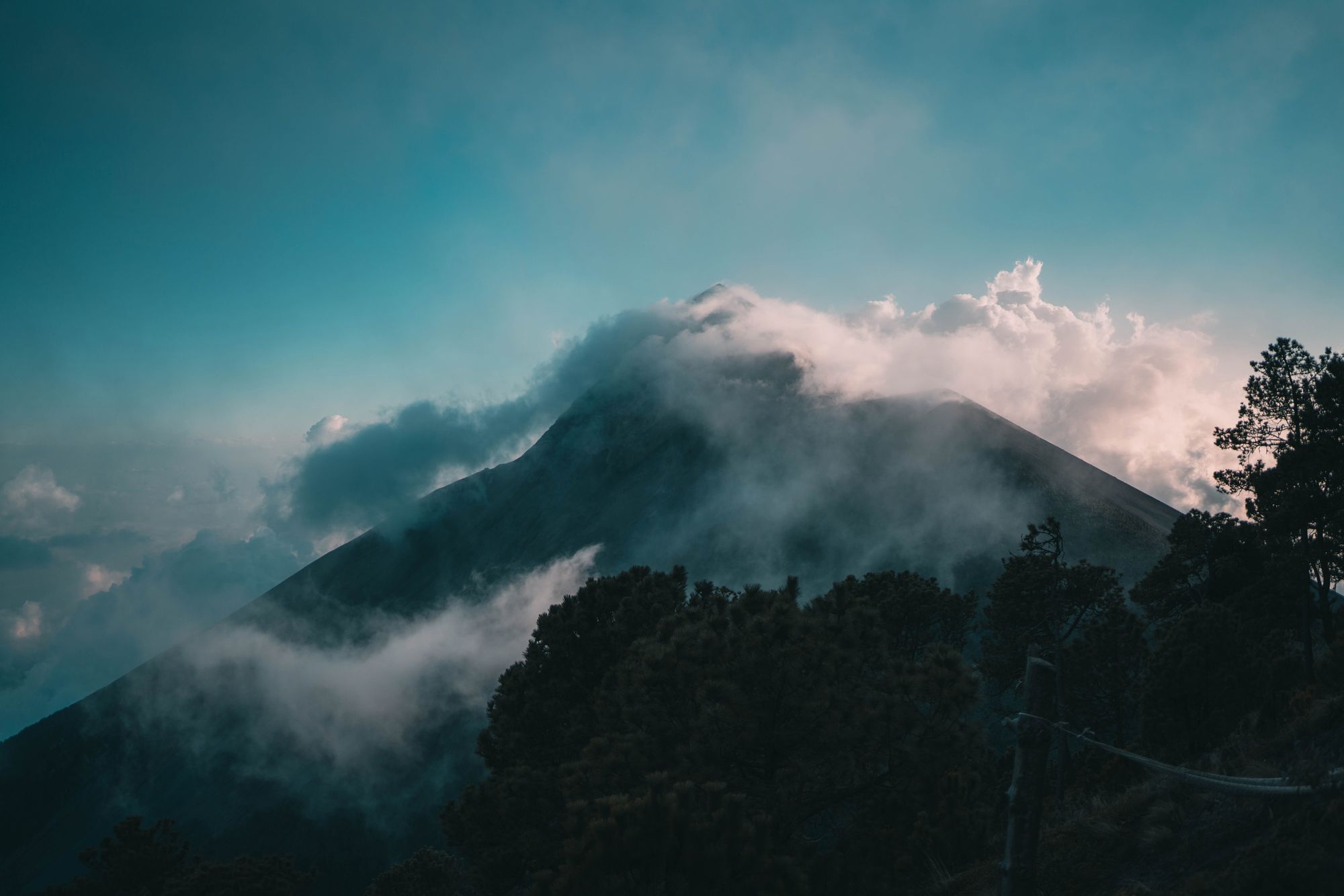 The darker it got, the better the show. And what a show it was. Images can only show so much, but hearing the rumble and feeling the ground tremble while watching the lava blasting, it's, well, an immersive experience. You had to be there. If you get the chance, I highly recommend it. It's one of those once-in-a-lifetime kind of things.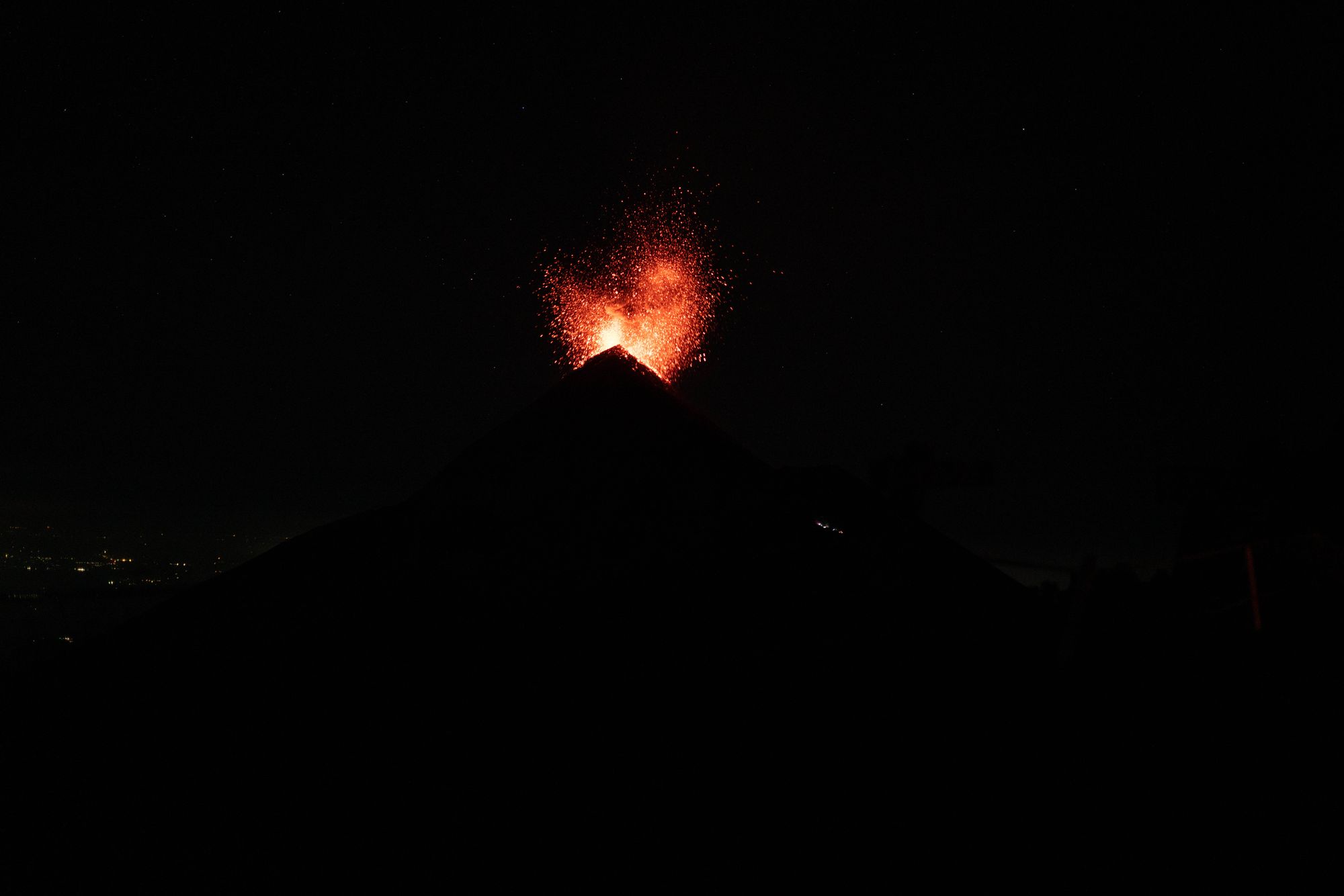 We went to sleep early despite the epic views, for the simple reason that it was cold as fuck. So, so cold. Note my earlier optimistic statement of having enough layers – I could have used a winter coat and something warmer than yoga pants, you live and you learn. At 3.30 we woke up to attempt the summit, but fifteen minutes after we started hiking up in loose sand, I decided this was not happening. The view was just as good from the basecamp and we would be missing all the epic eruptions while trying to get up this peak. Turning back was one of my better decisions.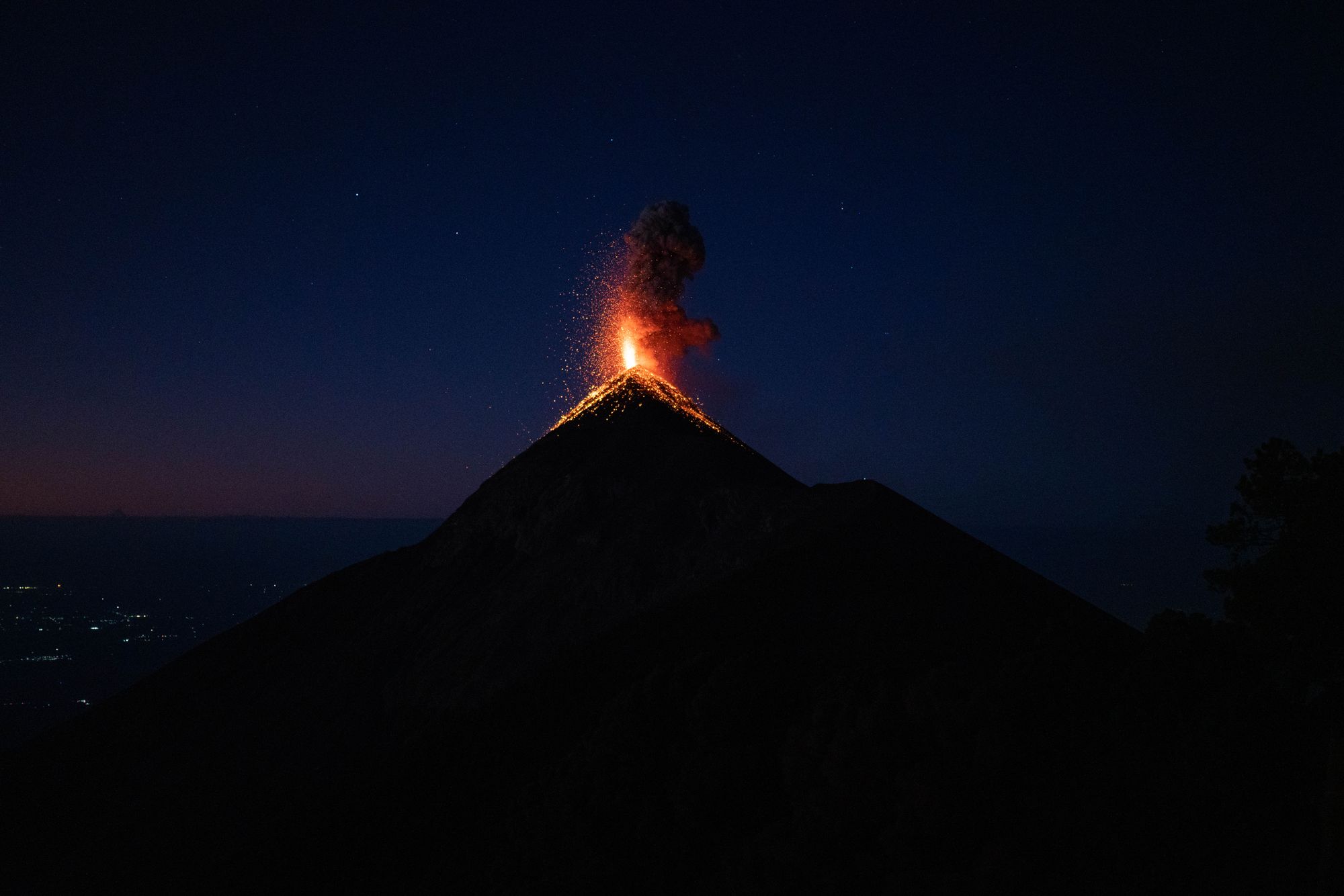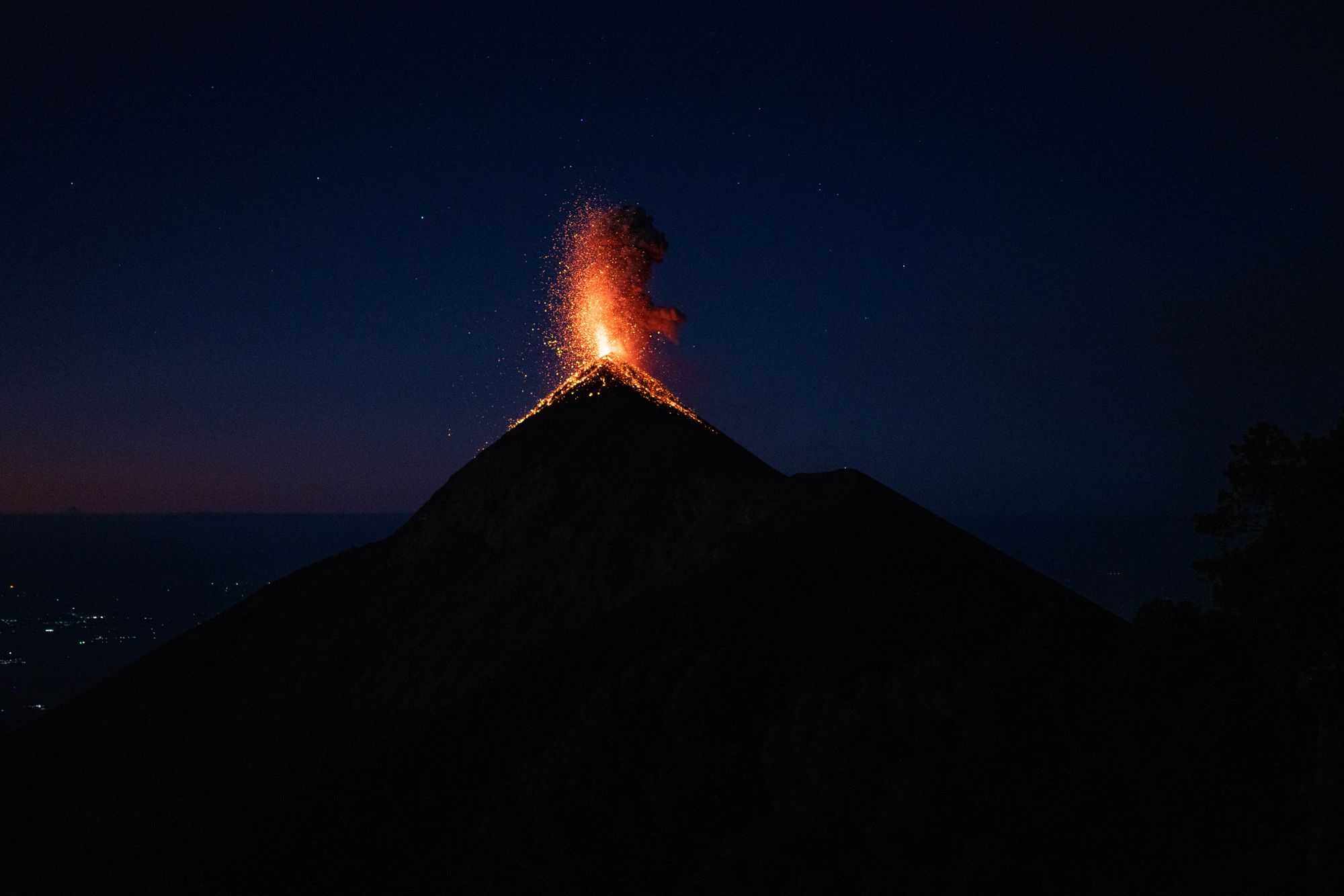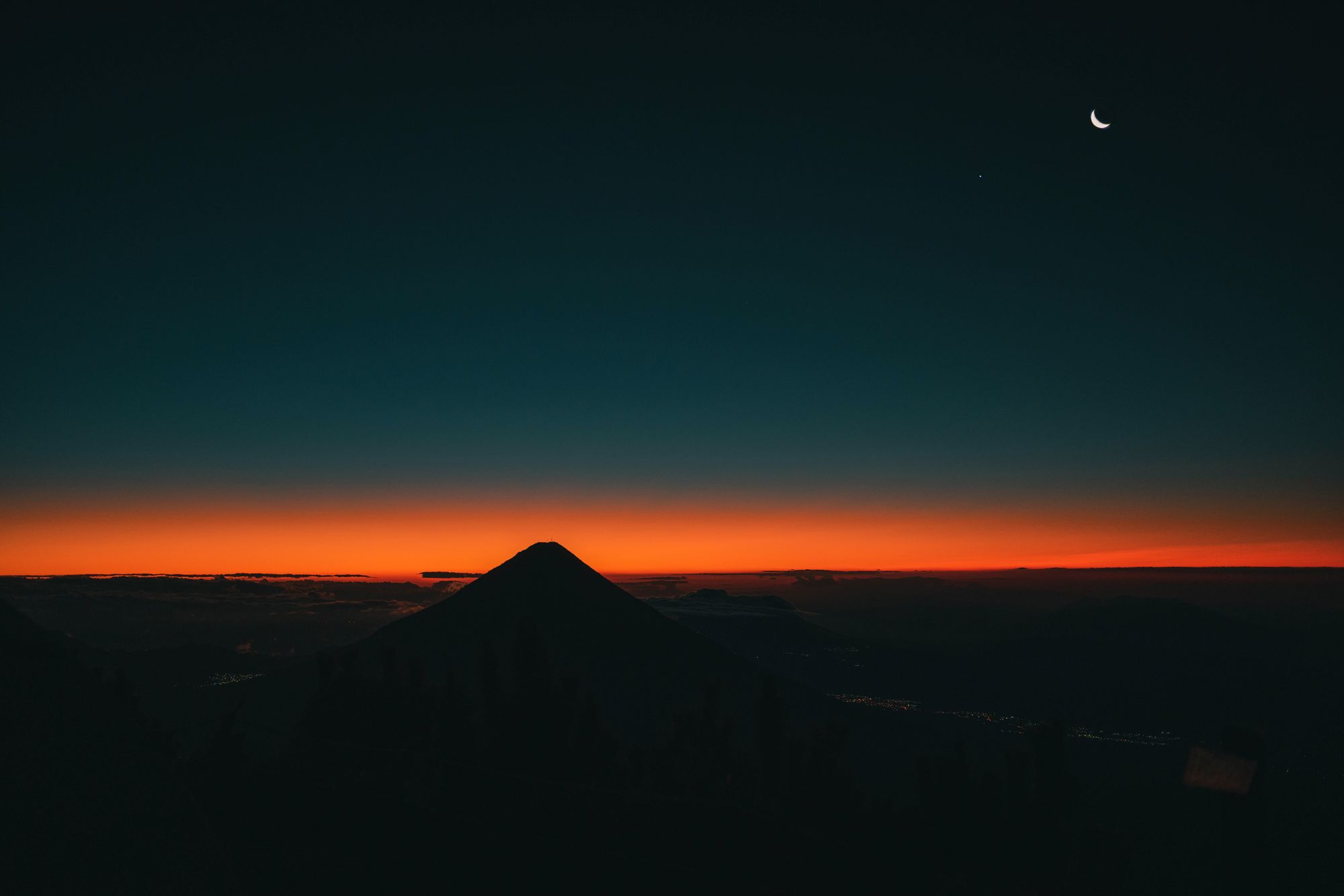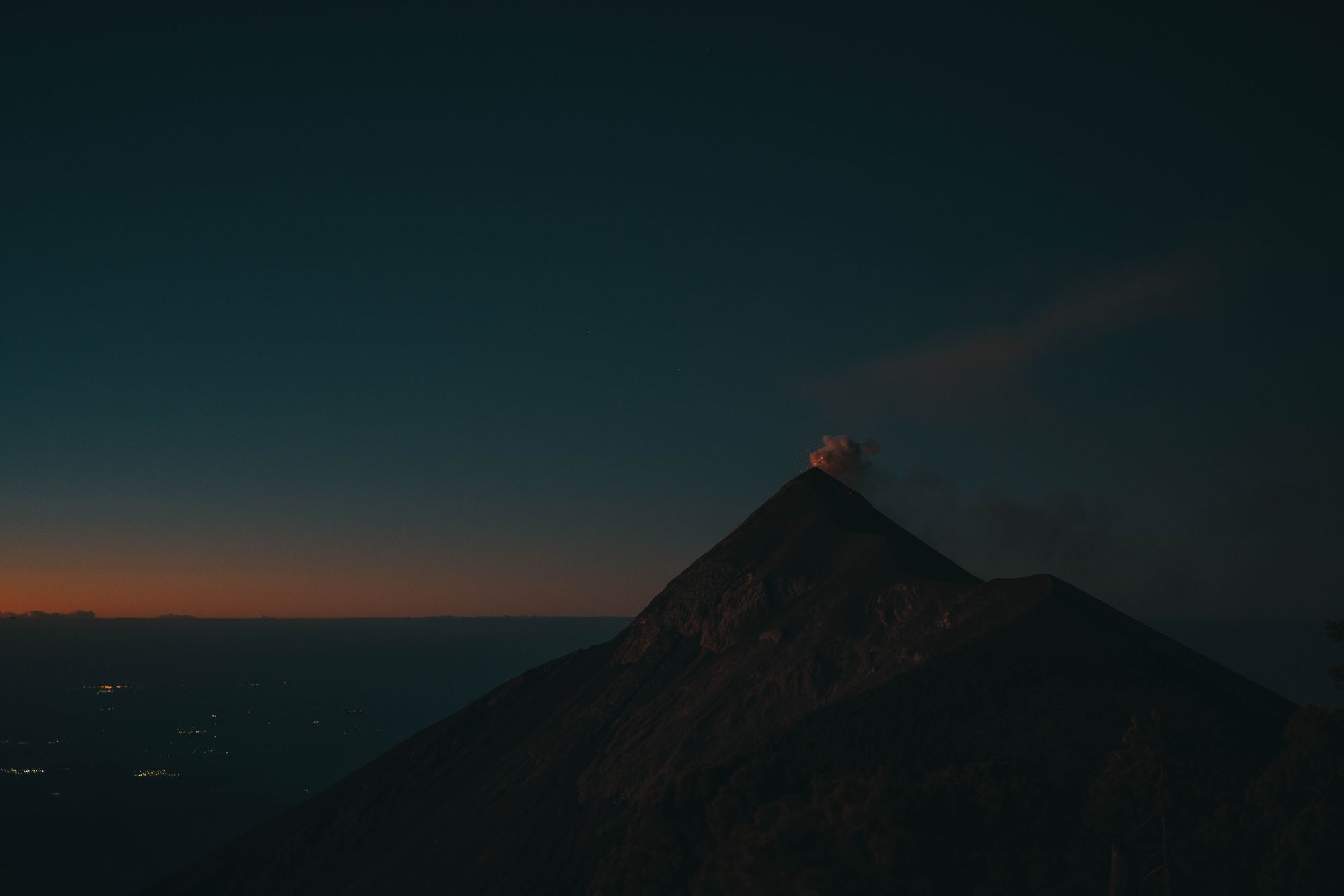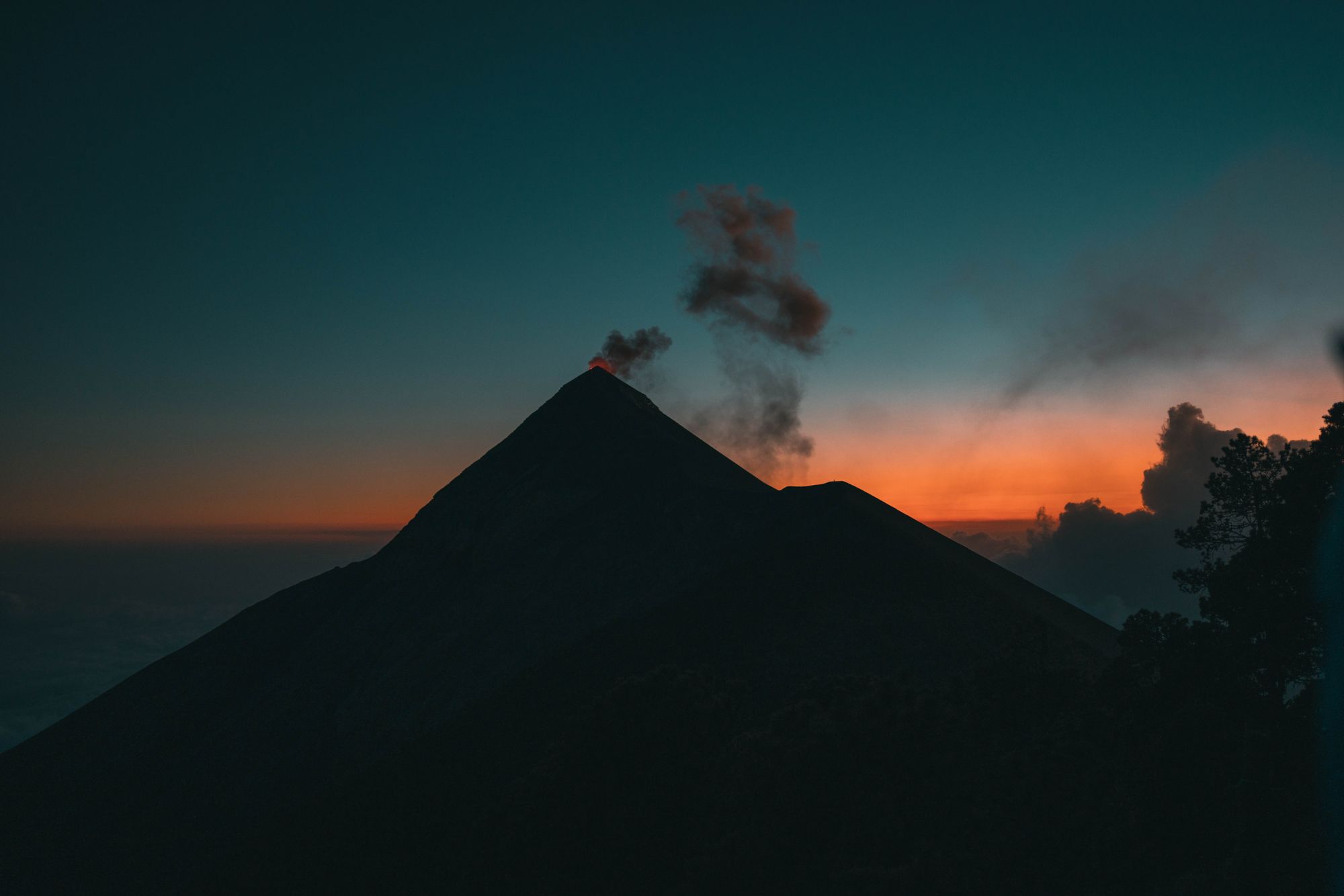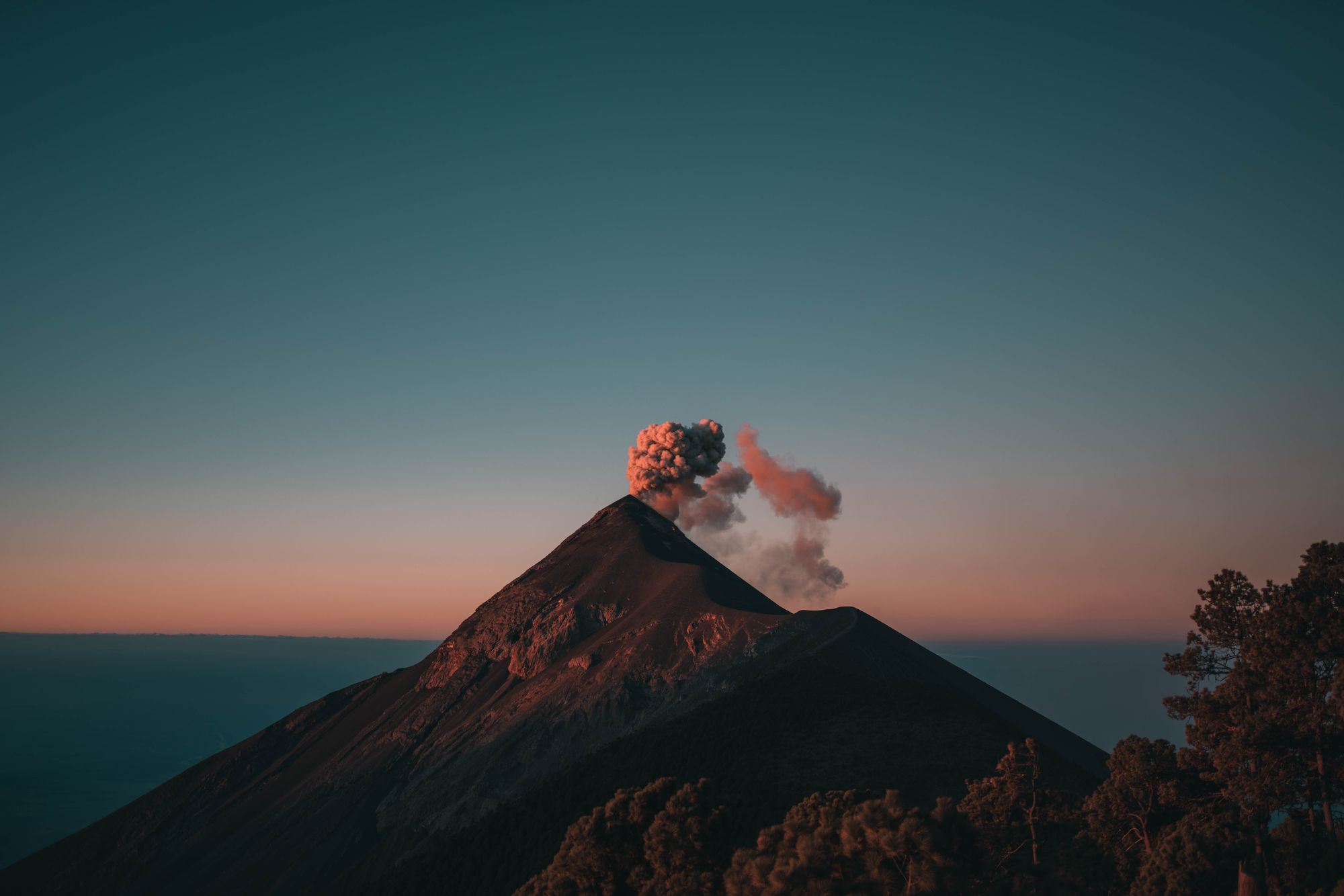 A cup of coffee later we were ready to head down, and since I'm all out of pictures, that is the end of this hiking story.
Sanna says Newsletter
Join the newsletter to receive the latest updates in your inbox.
Comments